My Links to Music, Dance, and other essential fun
This page provides handy links to some of my favorite music and dance resources as well as other sources of fun and recreation. -- Sandy Ward
Music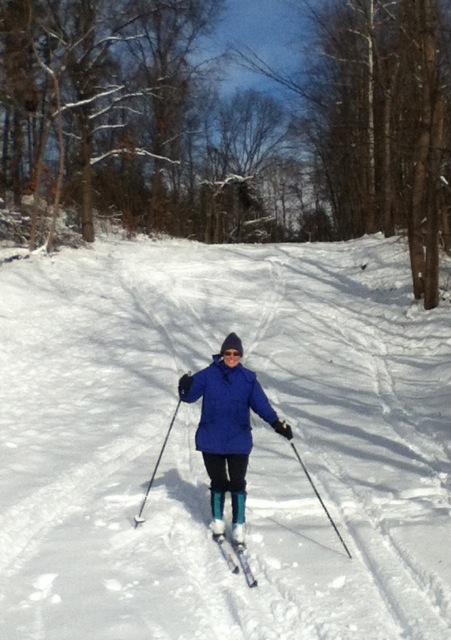 Other fun
Cross-country skiing. See photo taken Dec 30, 2012 at Community Field, Holyoke ->
Fun with Writing! -- weekly group at the Holyoke Senior Center.
Gardening, inspired by Barbara Kingsolver's book Animal, Vegetable, Miracle.
Ideas Worth Sharing: Technology, Entertainment, Design (TED) I thank Carlos Vega for bringing this site to my attention.
Rowing on the Connecticut River in an Alden Star single in 2006, which I borrowed as a member of Holyoke Rows. See my photos of activities at Holyoke Rows.
Scrabble! My sister and I love to play Scrabble whenever we are together, and LEXULOUS via email [www.lexulous.com/] when we are apart. I now also play Scrabble on Fridays at the Holyoke Senior Center.
Zumba! at the Holyoke Senior Center, and with Kate at Paper City Fitness!